All Eyes on CSK's X-Factor Jadeja Ahead of IPL Restart!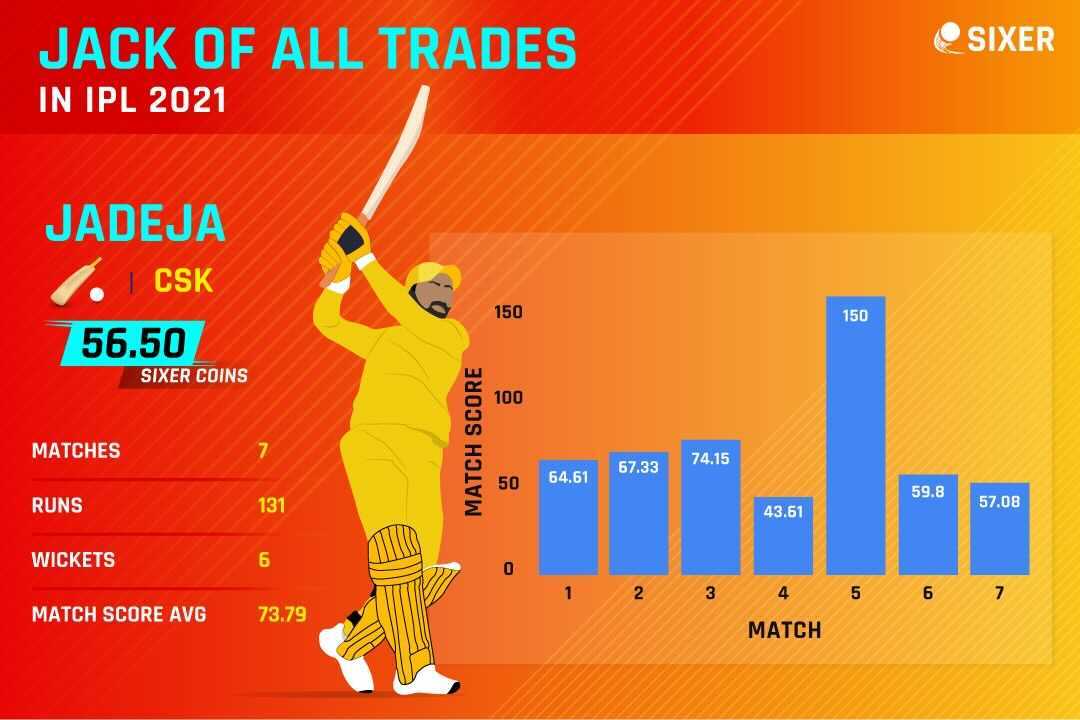 The IPL is back as two of the most successful franchises - Mumbai Indians and Chennai Super Kings get things underway in Dubai. The Mumbai Indians return to the Gulf nation with the hope of claiming an iconic three-peat, something not even CSK was capable of in the previous decade.
The Mumbai Indians have a strong side filled with international experience in the form of Rohit Sharma and Kieron Pollard. Not to mention, the youth and exuberance of the likes of Suryakumar Yadav and Ishan Kishan, which served them well in the previous edition.
Something that was missed in the previous edition was CSK missing out on the playoffs. However, this time around, CSK has hit back hard with new signing Moeen Ali adding much-needed explosiveness in the top-order. However, it has been, more or less, about one man in the CSK unit - Ravindra Jadeja!
Ever since his ICC World Cup 2019 semis exploits, Ravindra Jadeja is a man possessed with both bat and ball. He had a splendid IPL 2020 campaign where CSK and the world were reminded of Jadeja's exploits with the bat, if they weren't aware of it already. However, Jadeja has upped his game this year with both and ball. To understand his IPL 2021 exploits ahead of today's clash, here's a dose of Sixer Insight to get you underway!
is Jadeja CSK's X-Factor with Bat and Ball?
CSK has been in fine form this season and credit must go to their X-Factor Ravindra Jadeja! The southpaw has been brilliant and decisive with bat and ball. At first glance, his numbers read 131 runs and 6 wickets in seven games - which isn't noteworthy. However, there's more to it than plain old numbers.
Jadeja has registered a 50+ match score in all seven games for CSK - a feat that is unparallel in IPL 2021. His match score average of 73.79 is also the highest for any IPL player, an indicator of his class and impact. Who can forget his brilliance against RCB, where he registered a 150 match score in what was perhaps the best all-time performance in IPL history.
Jadeja has been used as a floater by CSK, often having to finish an innings. Even being sent ahead of MS Dhoni at times. With the ball, Jadeja holds one end up with his astute bowling, something that is highly valued on sluggish wickets. With some experience of playing in the UAE, Jadeja is a highly valued asset going into the IPL restart. But can he keep up his good work? Only time will tell!
Other insights that might interest you