All Eyes on Rahane and Pujara as History Beckons for India!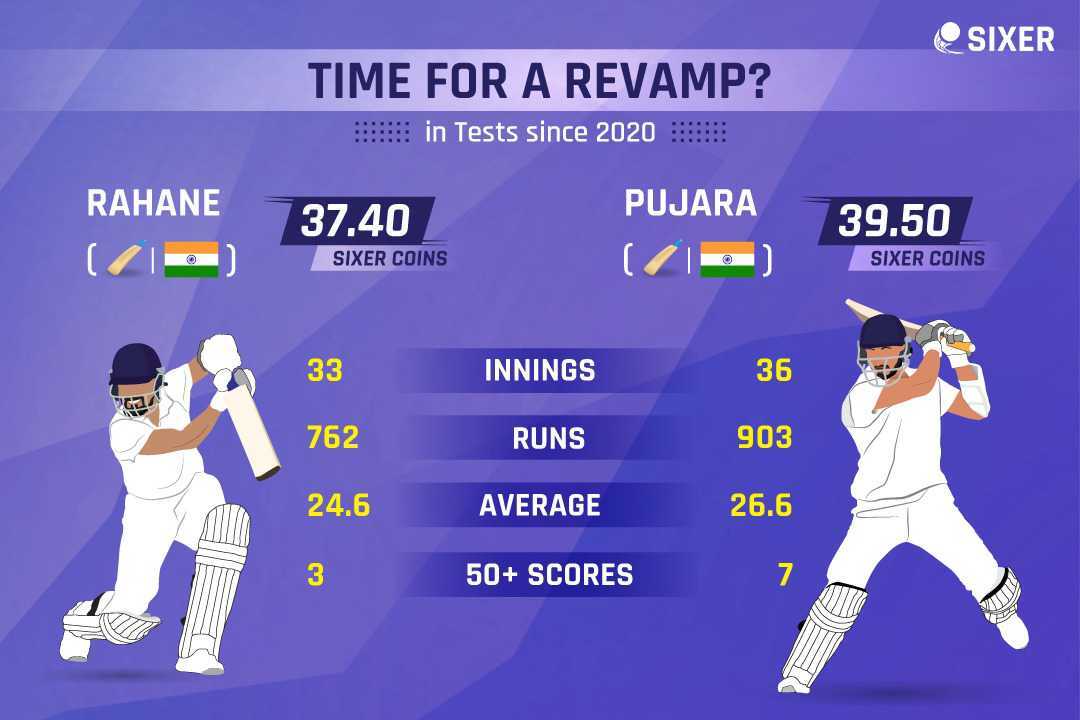 Team India was handed a reality check in the 2nd Test as they were beaten comprehensively by the South Africans. Unable to defend 240 in a lively Wanderers pitch, India has got some tough calls to make in both the batting and bowling departments.
While Mohammed Siraj is already ruled out of the 3rd Test, one of Ishant Sharma and Umesh Yadav is likely to play as the third seamer. However, the Indian batting unit is something that is likely to attract some eyeballs, regardless of the think-tanks decisions.
All eyes are on the duo of Ajinkya Rahane and Cheteshwar Pujara, who haven't been in the best of forms off late in the Test format. Although both of them have been the pillars of India's rise to prominence in overseas conditions, fans have been calling for a change in the set-up. The emergence of Hanuma Vihari and Shreyas Iyer has also added fuel to the fire.
While Virat Kohli, who missed the second Test due to a small injury, is set to return, the focus shifts upon Rahane and Pujara's places, who may have to make way for the Indian captain despite scoring fifties in the previous Test. But how have the duo fared in recent Tests? Here's some much-needed insight to get yourself going in the Sixer Market!
Rahane and Pujara Averaging Less than 30 Since 2020! Is it Time for a Revamp?
Team India has been in fine form in Test cricket since 2020, getting a few wins against Australia, England and even South Africa in this series. Their competitiveness in overseas conditions is a breath of fresh air with a lot of credit going to India's bowling attack, led by Jasprit Bumrah.
But the same cannot be said about the duo of Ajinkya Rahane and Cheteshwar Pujara. Cheteshwar Pujara, who was one of the better batters in world cricket till 2020, has seen a big drop off in form. He has scored just 903 runs in 36 innings at an average of 26.6. But it's more than just these numbers.
More than 80% of the balls Pujara has faced since 2020 have been dot balls. There are only three years in Pujara's career in which he had a dot ball percentage of 80% or more. But here's the catch - he has averaged less than 40 in all of those years. Although strike-rate isn't something that has a big place in Test cricket, his intent has been an issue in recent years. He often blocks himself into a bubble, putting some pressure on the others also.
Speaking of pressure, Ajinkya Rahane might be the most scrutinized cricketer in Indian cricket in the last few months. But his numbers justify the scrutiny to a degree. He has scored just 762 runs in 33 innings at an average of 24.6. He has scored just three fifties since 2020 with two of them coming in this series against South Africa.
Another trend that pops out with Rahane's numbers is his strike-rate. He has a strike-rate of less than 45 in 2020 and 2021 and this has in turn coincided with a batting average of less than 40. Again, although strike-rate isn't a particularly big issue in Test cricket, it shows you that Rahane, who strikes at over 45 at his best, lacks fluency at the moment.
Although both of them have had their issues, they still boast experience, which is worth its weight in gold. With both of them scoring fifties in the previous Test, they should hold onto their places for at least one more Test. But a lot rides on how they perform in the next few days. Will it be the 'Last Dance' for Pujara and Rahane? Only time will tell!
Other insights that might interest you