All Eyes on Tamim as Bangladesh Returns to International Cricket Against Zimbabwe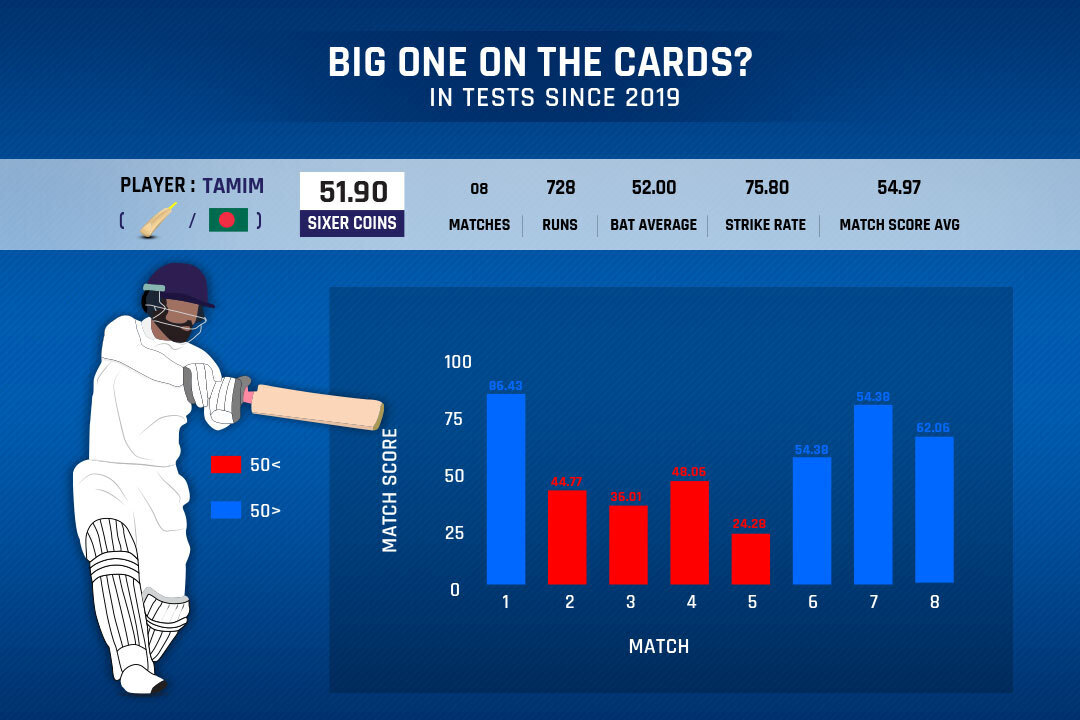 Bangladesh is back in the international arena as they face Zimbabwe in a one-off Test that starts today. While Zimbabwe has named a strong side with the likes of Sean Williams and Brendan Taylor in it, Bangladesh has left no stone unturned in their attempt to build a cohesive unit for the future.
This series also marks the return of Shakib Al Hasan in the middle order after the allrounder had injured himself against West Indies earlier in the year. However, Bangladesh will be without Mushfiqur Rahim, one of their star performers this year.
However, all eyes will be on Tamim Iqbal, Bangladesh's star opener. In fact, he is Bangladesh's top run-scorer across all formats and is one of the best batsmen in the world. His records speak for themselves, although Tamim wouldn't be too happy with his recent Test record.
With Bangladesh's significant return to international return being not too far away, an insight into Tamim's Test form and his future prospects are in order. Without further ado, here is your daily dose of Sixer Market insight.
Intent Costing The Southpaw? Tamim Averaging A Match Score of 54.97 in Tests Since 2019!
Tamim Iqbal is arguably Bangladesh's best bet with the bat in Test cricket. One may even assume that Bangladesh's hopes are pinned on Tamim's fortunes with the bat at the top of the order.
In eight Tests since 2019, Tamim Iqbal has scored 728 runs at an average of 52. Although these are pretty big numbers, his match score average reads 54.97 only. This has, in turn, had an impact on Bangladesh's fortunes, who have lost to West Indies and New Zealand over the last year or so.
A key aspect of Tamim's gameplay is his attacking intent. Tamim, who is a great all-round player with the bat, strikes at 75.80, a pretty high strike rate for any batsman in this format. However, his attacking intent might have had a say in his inability to up the ante fully.
Tamim has scored six fifties and a hundred in the last two years, a stat that is quite commendable. However, it has to be noted that this very attacking intent might be the stumbling block for Tamim, who is unable to convert promising starts into daddy hundreds.
Against Zimbabwe, he faces a relatively weak bowling attack as he looks to make full use of the conditions at the top of the order. In addition, Tamim will have to strike a balance between defence and attack if he were to get a biggie. But this isn't new to Tamim, who does have it in him to get those big runs.
Apart from the one-off Test, Tamim Iqbal provides value for money in shorter formats as well. Rated at 51.90 Sixer Coins per Share, Tamim Iqbal has a lot of room for an increment. Given his familiarity with opposition and conditions, Tamim could be a brilliant addition in the coming days. But can he get Bangladesh off to a fine start in the one-off Test? Only time will tell!
Other insights that might interest you