Can King Kohli Reclaim his Throne Against the Kiwis in Mumbai?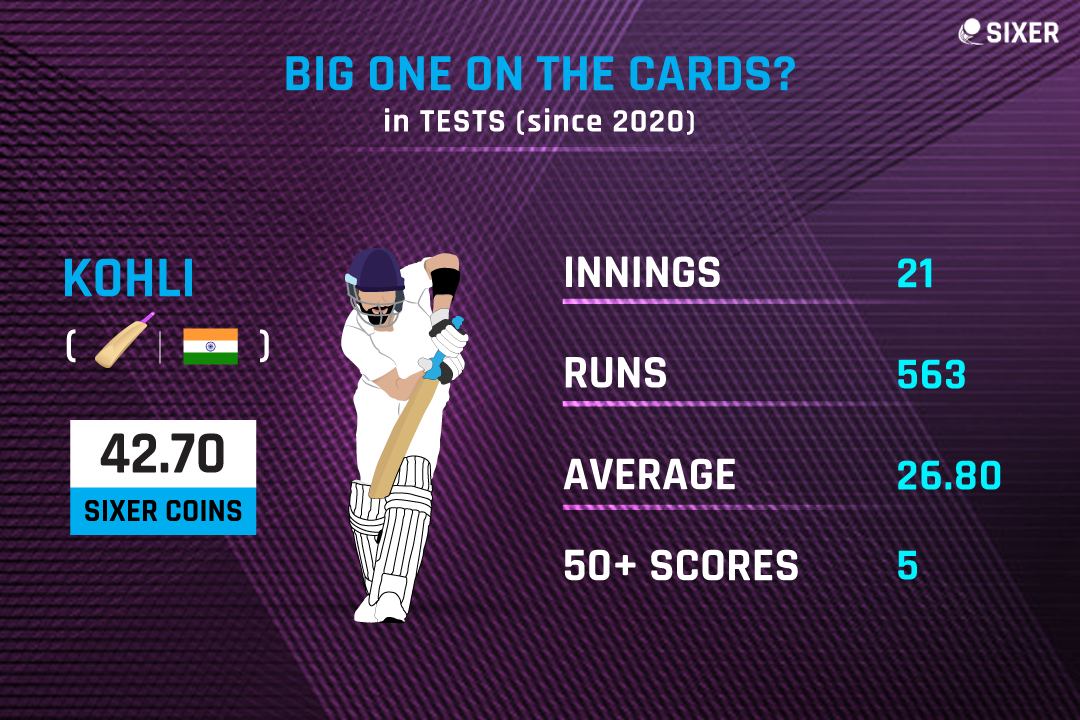 The first Test between the reigning World Test Championship winners New Zealand and India didn't disappoint. Although Team India would have been disappointed not to have won the Test, the Kiwis showed why they are so highly rated in this format.
However, the drawn Test match only adds up to the intrigue around the second and final Test, set to be at the Wankhede from this Friday. Apart from the series being on the line, both teams will be eyeing crucial points in the World Test Championship cycle.
The focus in the build-up to this Test match will be around the returning Virat Kohli, who is set to return after taking the T20I series and the first Test off. In usual circumstances, it would have been perfect for team India but that isn't completely the case this time around.
Virat Kohli's form is far from ideal in the longest format with the Indian captain searching for an elusive 71st hundred in international cricket. To get a better understanding of his form and recent exploits, here's some much-needed insight to get you going in the Sixer Market!
Is Overseas Assignments Kohli's Kryptonite?
Virat Kohli's numbers from the start of 2020 are abject as per his glowing standards. In 21 innings, Kohli has managed 563 runs at a mediocre average of 26.80. He has only gone past the 50-run mark on 5 occasions, which is nowhere near his best. While going through all his numbers and factors for his form, only one thing stands apart - Overseas Tests.
Out of the 21 Test innings, Kohli has played over 60% of them away from home conditions. In New Zealand and England, Kohli struggled to cope with extra bounce and movement, with the right-hander seemingly looking more fragile in the corridor of uncertainty.
The likes of Ollie Robinson and Kyle Jamieson, both of whom are newcomers to the Test arena, got the better of Kohli on multiple occasions whilst luring him with outswingers. Granted that both Jamieson and Robinson are skilled bowlers. But a player of Kohli's level should learn from his mistakes, mistakes he first committed in 2014!
However, this may also be due to the lack of match-time courtesy of the pandemic. But as of now, he doesn't have any reason to not come good against the Kiwis. The stage is set for King Kohli. Home conditions, a Trent Boult-less Kiwi bowling attack, series on the line and WTC Final revenge fresh on his mind - is it time that Kohli finally silences his critics for the umpteenth time and leads India to a series win? Only time will tell! But for now, 42.70 Sixer Coins would be enough to back him in the Sixer Market!
Other insights that might interest you