Sixer Market Trading Insights ft. T20 World Cup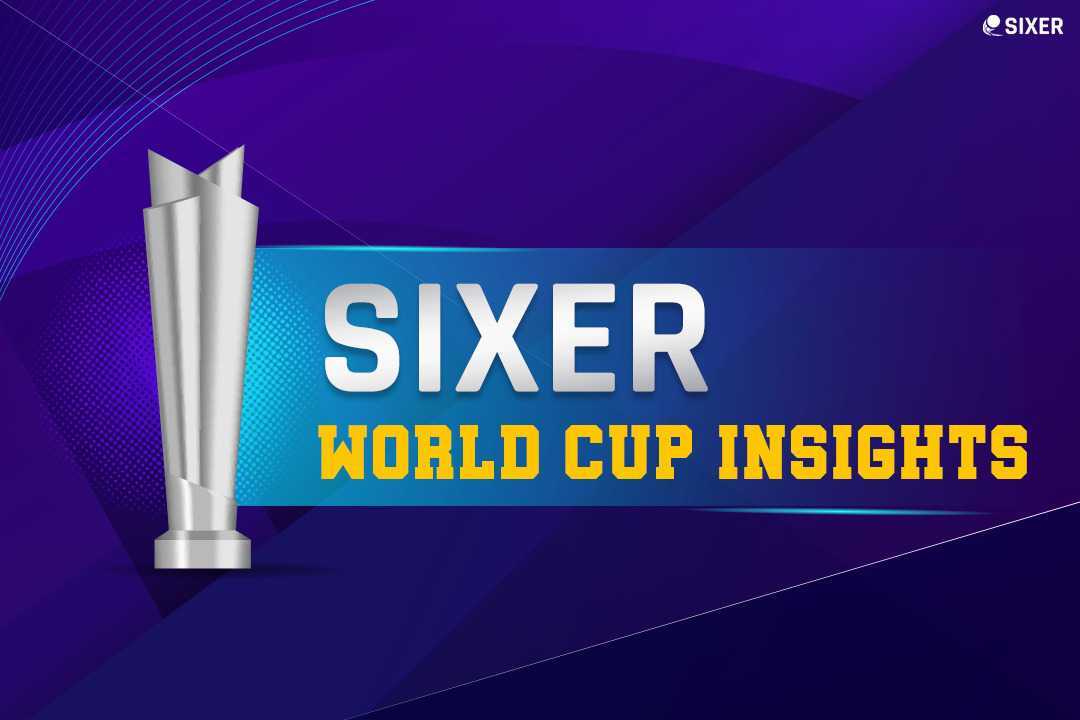 Competitive and Exhilarating- in hindsight, these two words perfectly sum up the T20 World Cup. Right from the Group Phase which saw Ireland knockout West Indies, it was thrill-a-minute stuff, apart from all the rain of course.
What made the T20 World Cup even better was the Sixer Market with new additions Super Assets, Bonus Program and Shorting offering huge profitable opportunities. While a recap of the T20 World Cup from a cricketing aspect is the norm, here's how the T20 World Cup panned out in the Sixer Market and key insights into it!
Key Highlights
i. Most Bought: Rohit Sharma
ii. Most Profit Made: Virat Kohli
iii. Highest Gainer: Virat Kohli (34%), Sikandar Raza (24%), Anrich Nortje (28%)
iv. Most Sold: Aaron Finch
v. Most Loss Made: Nicholas Pooran
vi. Most Profit in a Single Match: Mosaddek Hossain Saikat (short)
vii. Most Loss in a Single Match: Hardik Pandya (long)
viii. Most Bonus Program Rewards - Wanindu Hasaranga, Bhuvneshwar Kumar
Batters Dominated Trading on Sixer
Over 150 WC players were available in the Sixer Market with every single one of them being traded across the tournament. The most bought asset during the World Cup was none other than Indian captain Rohit Sharma. He was closely followed by fellow top-order batters KL Rahul, David Warner and Aaron Finch.
Surprisingly, it was the batters who were sold the most as well with nine out of the top ten most assets belonging to the batting section. With batters not able to perform well, traders across the Market adjusted their portfolios, realizing the conditions on offer. Aaron Finch, whose injury and form didn't do him any good, was the most sold asset during the World Cup.
Sixer Trading Takeaway: While marquee batsmen across individual teams seem like a profitable trade, it doesn't turn out to be and it's important to adjust the portfolio based on what's happening in the field. Also, diversifying across batsmen seems like a good strategy
Buying Cheap Player Stocks Is Not Always Profitable
Buy low, sell high is a decent strategy but not the best one, especially on Sixer 2.0. Across different price buckets, players whose prices fell in the 10-40 Sixer Coin price bucket were the least profitable one in the WC.
In stark contrast, the 50-70 Price Bucket saw 200X better returns in comparison to the 10-40 bucket. Top-performing players like Suryakumar Yadav and Anrich Nortjei started in this range.
Key Takeaway: Low stock price is not an indicator of potential returns. Use your knowledge of the game and pick players who are expected to do well irrespective of their current price
Bowlers are worth their weight in gold!
It was a tournament which was dominated by bowlers. Players like Lungi Ngidi and Bhuvneshwar Kumar also saw +15% increases owing to their powerplay exploits. In comparison, bowlers gave 15X returns than batters. Anrich Nortje, whose price increased by 28% in four matches, was the most profitable asset in the Super 12 phase.
However, only 26% of the Market traded in bowlers. The Market missed out on sharp increases in the likes of Josh Little and Sam Curran in favour of batters, who never got going in this WC. Fair to say that bowlers are indeed worth their weight in gold.
Key Takeaway: Bowlers while not as actively traded clearly proved their ability to be great trades on Sixer. Profitable Sixer fantasy portfolios during the WC had a fair share of bowlers
Player's Skill & Consistency Trump Their Popularity
Among the top three gainers in this World Cup is Sikandar Raza, whose price increased by 24%. He was the driving force for Zimbabwe, who beat Pakistan in the Super 12 stage. It wasn't just Raza also. Players from lesser-known teams such as Mark Watt, Josh Little, Lorcan Tucker, Fred Klaassen and Karthik Meiyappan gave their fantasy investors +10% gains on the long side. Imagine if you'd invested in these players instead of David Warner, KL Rahul and Nicholas Pooran!
Key Takeaway: Don't follow the herd and just invest in popular names expecting high profits. It pays to know & trade good players across different teams, especially lesser-known teams
Trade Both Sides For More Profit
Shorting is one of the newest features on the platform and arguably the only fantasy cricket platform that allows you to make a profit when a player doesn't perform well. The Sixer Market took to Shorting pretty well with Logan van Beek, Nurul Hasan and Temba Bavuma amongst the most shorted assets.
Middle-order batters were shorted the most with Mosaddek Hossain Saikat being the most profitable one. With almost every player being eligible for Super and Short assets, you could analyze and predict the outcome of a game by going long and short on certain players.
Key Takeaway: While we are passionate about a certain player and their stocks, smart trading requires less emotions but more practical strategies. It's totally fine to short-player assets when you expect them to be having a bad form or a bad run. PROFIT is PROFIT
Other insights that might interest you