What To Expect From Team India Under Rahul-Rohit Combo?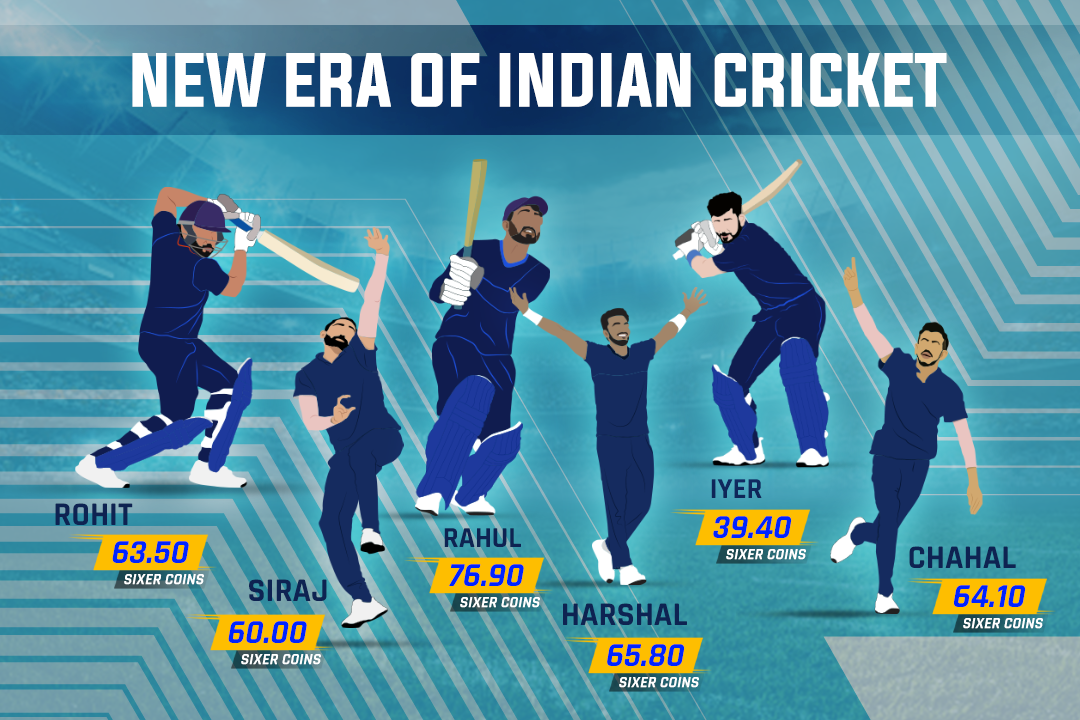 Team India is entering a new era in its rich history. With Rohit Sharma taking up T20I captaincy, hopes are high, especially considering what he has done as captain at the Mumbai Indians. But that's not all. Team India also has a new head coach in Rahul Dravid, which only adds to the expectation on the team in general.
However, there isn't much time for the Indians with the next T20 World Cup less than a year away. With the conditions in Australia, the host country for the next T20 World Cup, being a touch challenging, there are a few areas which India will look to take care of, sooner rather than later. So without further ado, here are a few key areas and players on which India can further improve on, starting from today's first T20I against New Zealand in Jaipur!
#1 Settled Batting Unit
One of the glaring and obvious mishaps ahead of the T20 World Cup for India was their batting order. Virat Kohli had initially put his hand up to open the batting, a ploy that didn't come to fruition at the end of the day. There was a lot of bickering about who would comprise the middle-order, another area that has haunted India over the last few years.
But it wasn't just in the build-up. India pressed the panic button against New Zealand during the WC when the pushed Rohit Sharma to bat at three, a position he hadn't batted for India in over 8 years. Lack of clarity on who would bat and a specific role to players was a big issue during the WC, something that Rohit and Rahul Dravid will be hell-bent in getting out of the way.
#2 All-Rounders
India's dependency on Hardik Pandya as a sixth bowling option came back to haunt them with the Mumbai Indians allrounder's fitness being a big issue. Although they were able to cope without him in the latter half of the T20 WC, a fast-bowling allrounder will be absolutely necessary in Australia, where the next T20 WC is set to be held.
Venkatesh Iyer is the frontrunner at the moment although fantasy shareholders would have to wait for some time to trade in his fantasy shares. In addition, there's Harshal Patel, whose batting ability isn't being used at the moment. However, we might not have seen the last of Hardik yet but creating a pool of all-rounders is highly essential.
#3 Balance of the Side
Balance of the side was another issue that India faced. India's dependency on Hardik led to Jadeja's inclusion in the side. However, Jadeja isn't a world-class left-arm spinner in the T20 format, which could haunt India in the long-run. Getting the squad balance right would be crucial for India, who will need to identify their best combinations.
Ravindra Jadeja's batting ability has improved in leaps and bounds over the last few years, holding him in good stead. If he were to bat at six, it would fulfil India's balance needs and also pave the way for a superior pacer or spinner to come into the side. Plenty of food for thought ahead of the T20 WC!
Other insights that might interest you