Will the Real Mitch Starc Please Stand Up?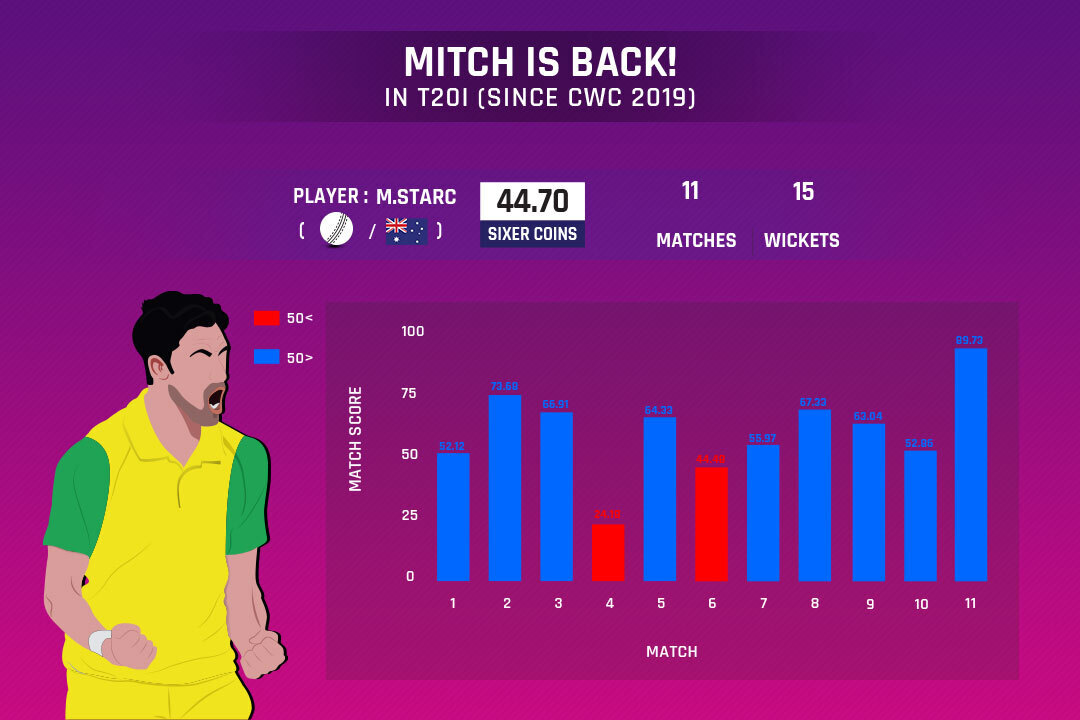 The Australians, despite the absence of David Warner and Pat Cummins, still boast of a strong team filled with talent. However, talent hasn't translated into results so far in Gros Islet.
West Indies have clearly been the better team with two complete performances with the ball. Although Australia hasn't done too bad, the abject performances from Mitchell Starc have come as a surprise.
Mitchell Starc, one of the world's feared bowlers, is a brilliant white-ball bowler with a heap of wickets to his name. Capable of nailing the yorkers at will, Starc is the perfect bowler to have in your side. He is amongst the best in the death overs, perhaps second to only Jasprit Bumrah and Jofra Archer.
However, Starc is yet to pick a wicket this series and could be dropped if he were to turn up another no-show. However, the New South Welsh bowler is here for the long run. As the wait for the third T20I continues, here's why Mitchell Starc isn't your everyday Tom and puts forth a good case in the Sixer Market!
Super Starc Rarely Fails - Only Four Match Scores of Less Than 50 in T20Is Since 2019 CWC!
Mitchell Starc is a wonderful white-ball bowler, and there is no doubt in it. This can be seen his numbers from the 2019 CWC, a tournament in which Starc incidentally finished as the top wicket-taker.
In eleven games before the Windies series, Starc picked fifteen wickets. He also averaged a match score of over 60, the highest for any Aussie pacer in this time frame. In fact, he only had two match scores of less than 50 to his name, signalling the level of consistency he is generally associated with.
Although he has been out of form in this series, the situation is tailor-made for Starc. His lethal yorkers and incisive swing bowling are highlights in his skill-set. But can he get the better of the Windies? It isn't common for a bowler like Starc to fail thrice in a row. Given how his career has panned out, Starc at an all-time low could be a brilliant addition in the Sixer platform.
Other insights that might interest you